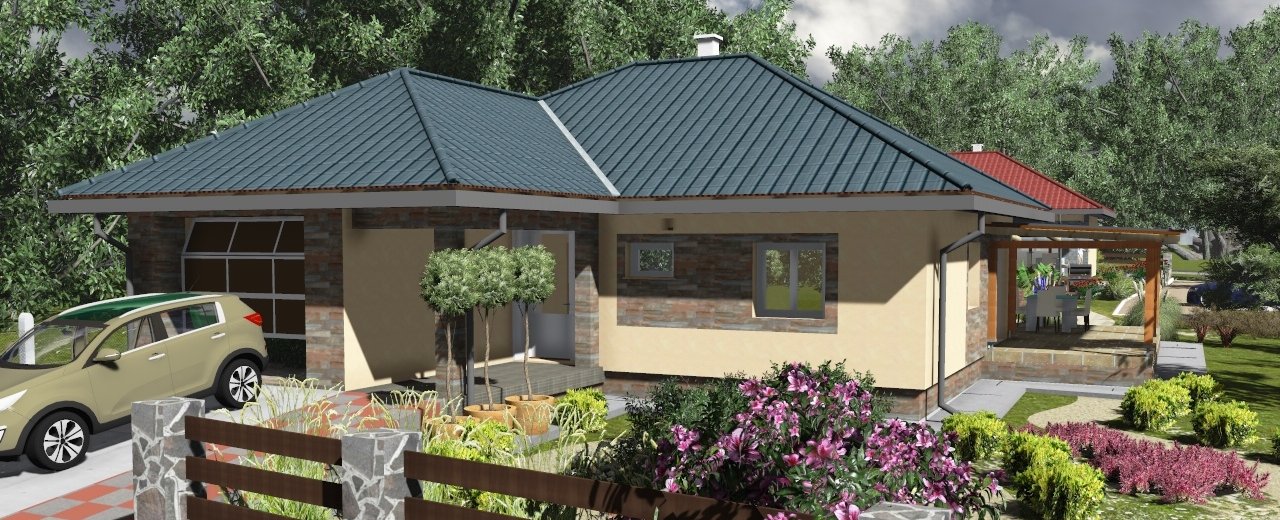 180.000

€
63.900.000

Ft
Get in contact
Ifj. Kozma László
Estate agent
+36 83 511 595
+36 70 701 8360
We speak your language
Call us during office hours:
8:00 am-5:00 pm (Mo-Fr), 9-12:00 am (Sa)
Answering machine outside office hours
We call you back next day!
info@capital99.hu
---
Ask for an appointment
Take a look personally with our professionals
Family House – 3730
code number: 3730
Construction year 2020
4 rooms
3 bedrooms
2 bathrooms
115 m² living area
Newly built one storey detached house by the northern shore of Lake Balaton near Keszthely and Hévíz in a calm settlement. Expected date of delivery is in September-October-November 2020. The quoted sales price refers to the completely built, turnkey condition. It is a lovely one-storey bungalow, a nice find! Images are only for your infomation!
---
Data
Built in

2020
Renovated in

-
Number of Rooms

4
Number of Bedrooms

3
Number of Bathrooms

2
Plot Size

550 m²
Total area

140 m²
Area

115 m²
floor

1
Energy class

-
Description
The settlement where the property is situated lies 2 km from Hévíz and 3 km from the Lake Balaton. The village is exceptionally peaceful and quiet. Hévíz, where the largest natural thermal lake of Europe is situated, is suitable for outdoor bathing all year round. The settlement is like a garden suburb. There is a grocery store, a post office as well as restaurants in the settlement. The petrol station is 4 km away.
Layout: Entryway 4.47 sqm, larder 2.59 sqm, toilet 1.60 sqm, kitchen 9.60 sqm, sitting room + dining room 23.14 sqm, boiler room 4.35 sqm, room + wardrobe 18.37 sqm, bathroom + toilet 5,96 sqm, anteroom 7,93 sqm, wardrobe 10.52 sqm, bedroom 11.40 sqm, bedroom 9.57 sqm, corridor 1.89 sqm, schower + toilet 3.44 sqm, terrace 25 sqm.
Fixtures:
The property is connected to the electricity, water and drainage mains. Internet, entry phone, satellite dish, cable-tv are also installed.
Heating system: gas central heating.
Plastic windows with 3 layered panes, fitted with roller shutters.
Floor coatings: laminate, ceramic tiles.
The data are based solely on the information given to us by our client.
We do not take any responsibility for the completeness, correctness or timeliness of the data. We reserve the rights of price alteration, data modification and meantime sale.
---
Prices
63.900.000

Ft

180.000

€

207.467

$

14.655.963

₽
---
Similar properties
Code number: 3747 Plot Size: 765 m²
Area: 103 m²
Number of Rooms: 3 220.000

€

Code number: 3122 Plot Size: 1240 m²
Area: 170 m²
Number of Rooms: 6 154.929

€

Code number: 3774 Plot Size: 668 m²
Area: 118 m²
Number of Rooms: 3 159.000

€